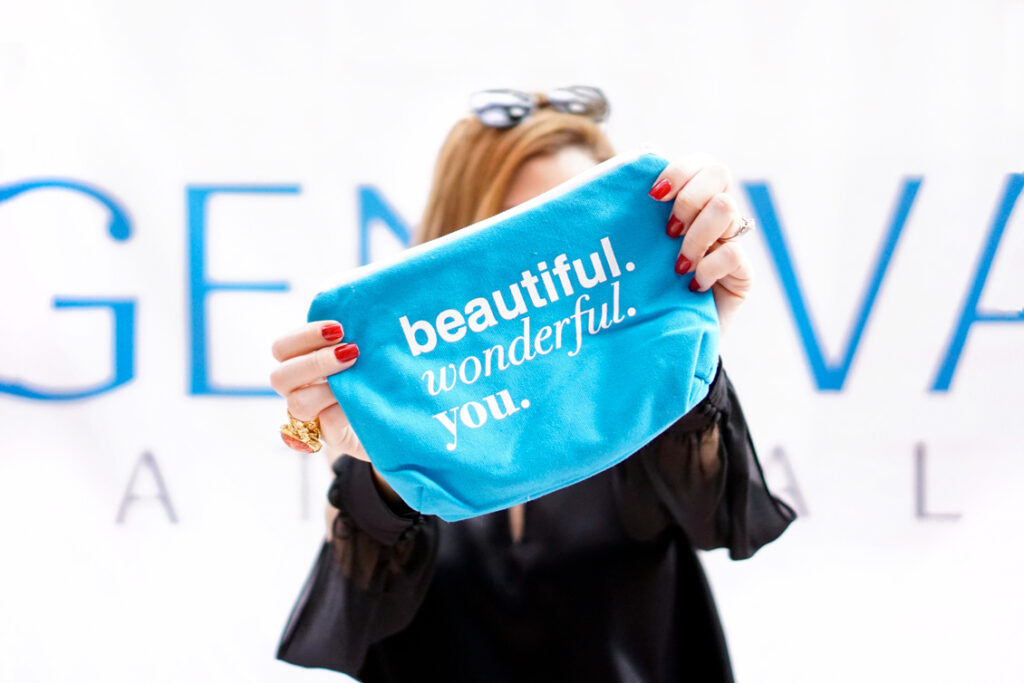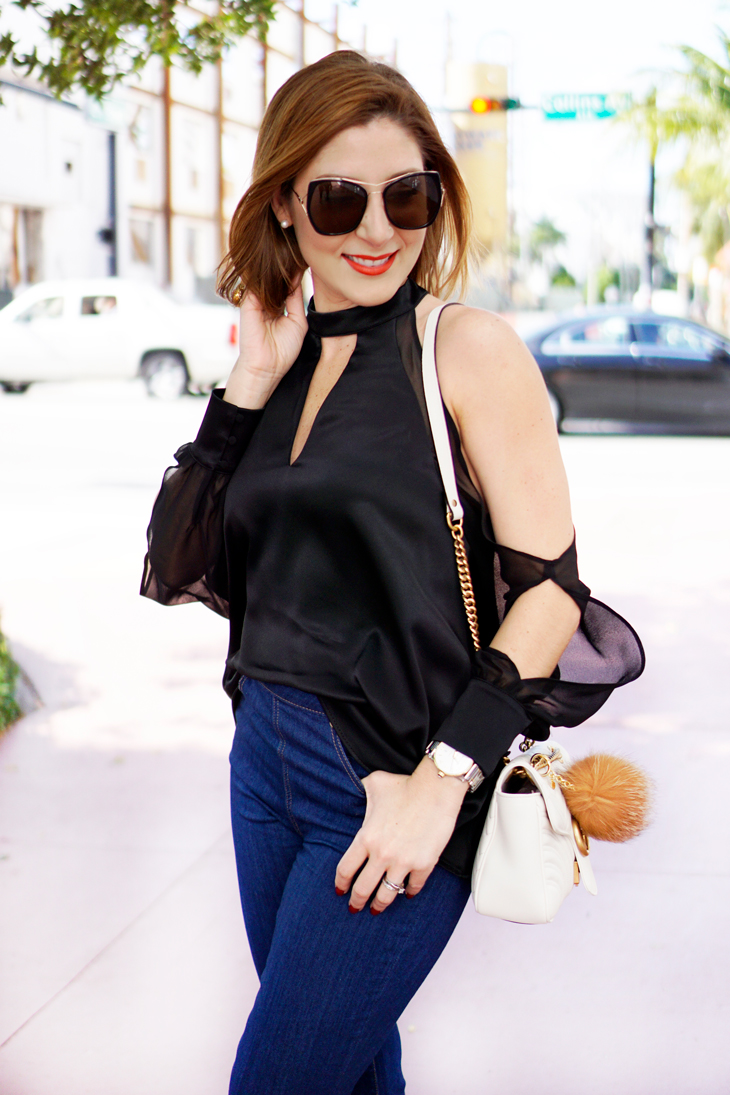 Miami fashion bloggers brunch at DÔA Cantina with Geneva Naturals; a brand that aims to offer luxury products at an affordable price affordable luxury skincare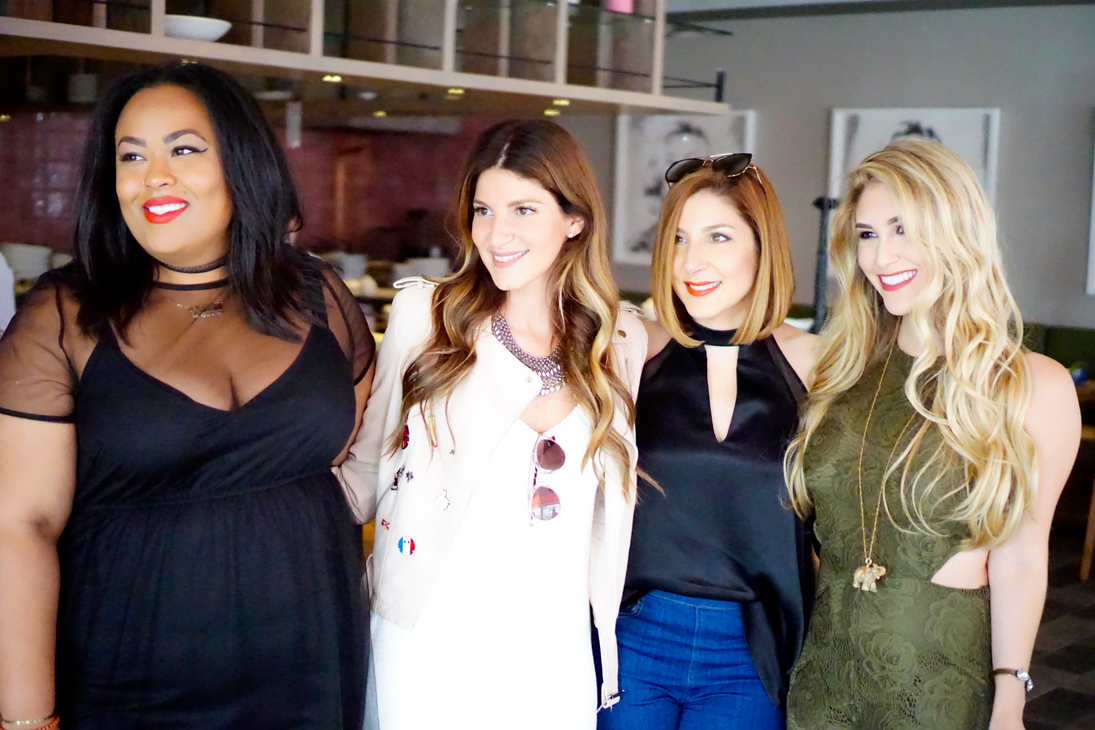 From left to right; Natalia from Beauty Beyond My Curves, Donna from On The DL Lifestyle and Laura from Laura Wears.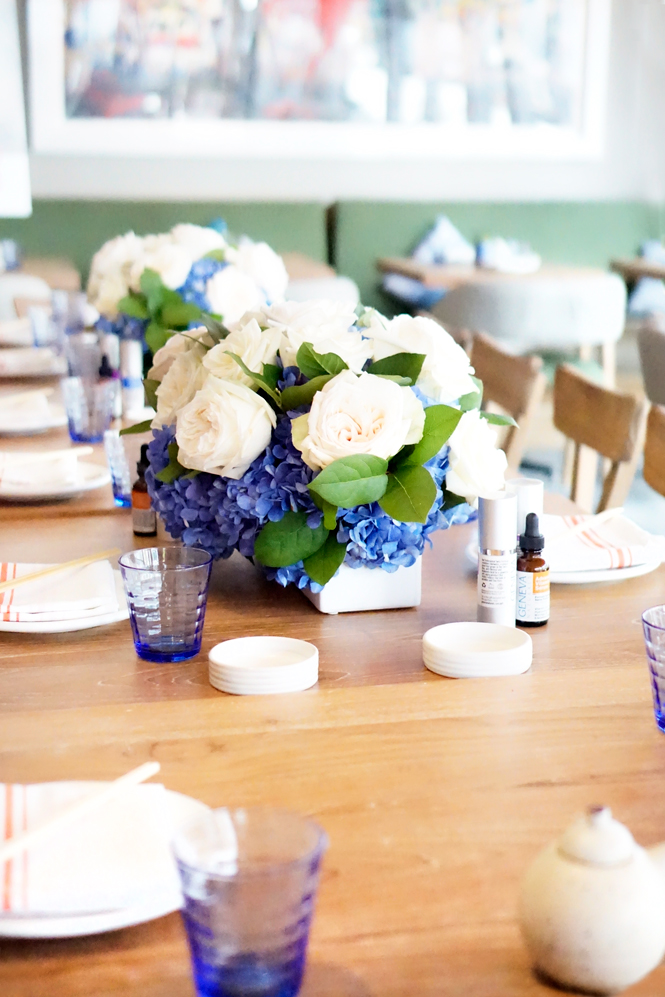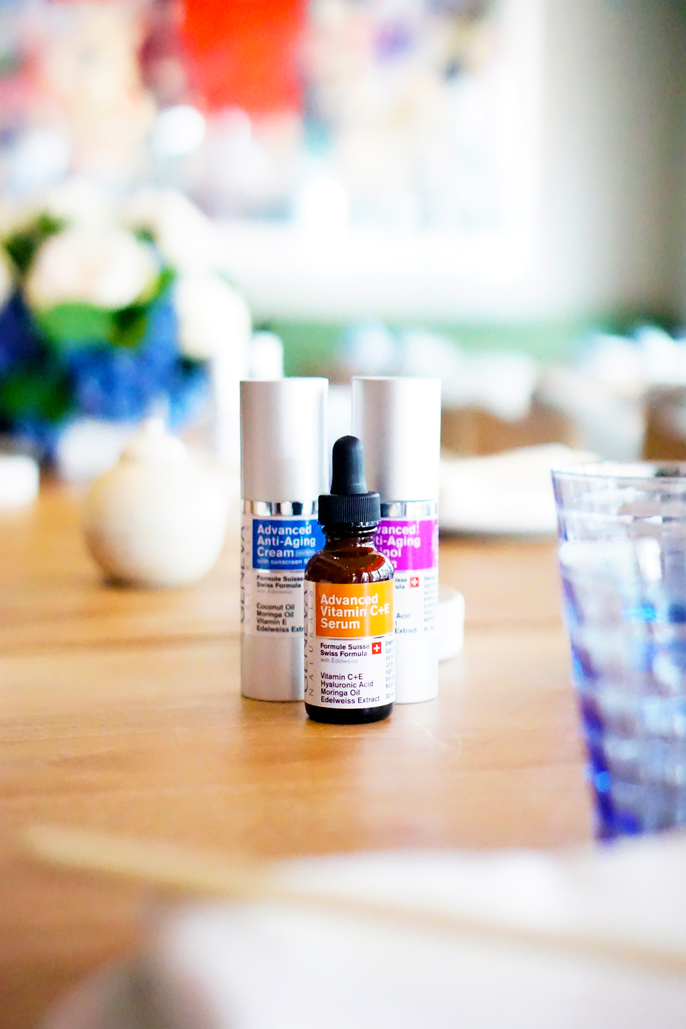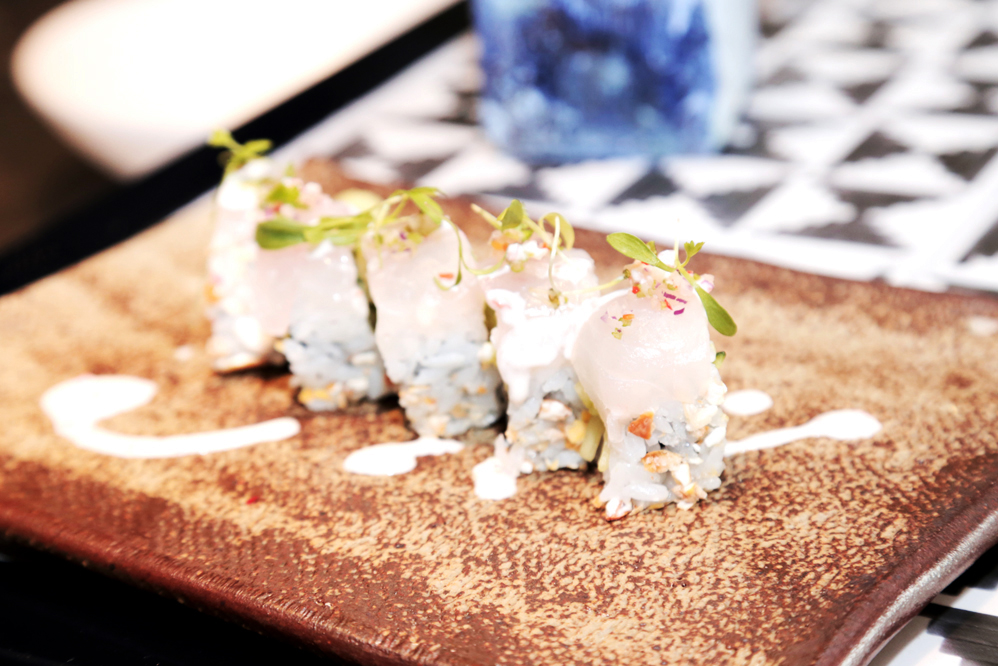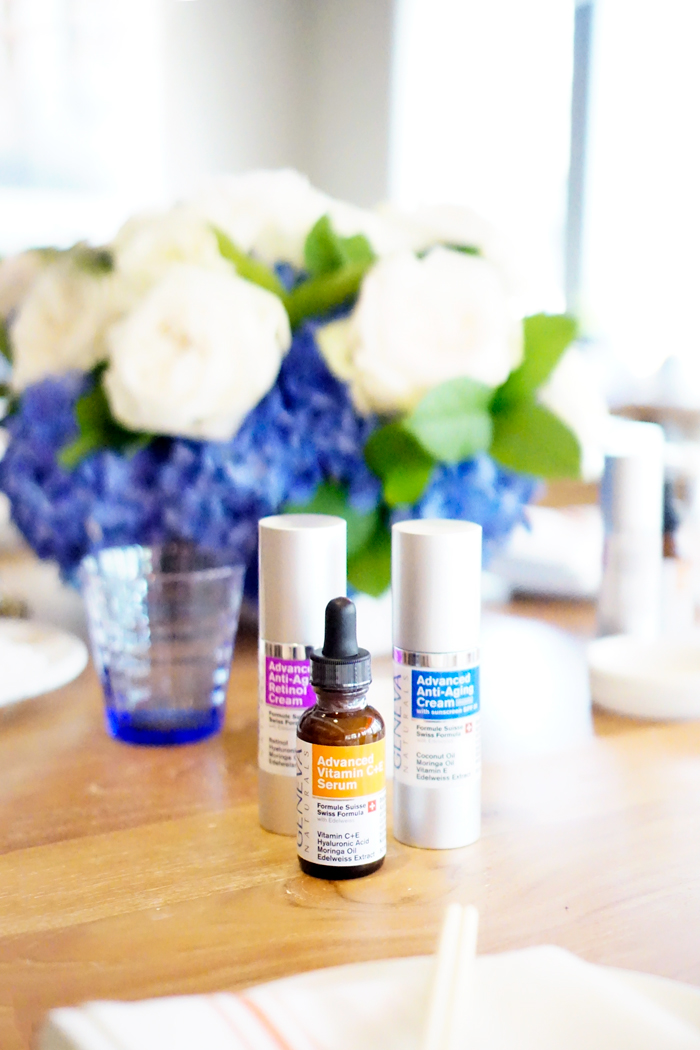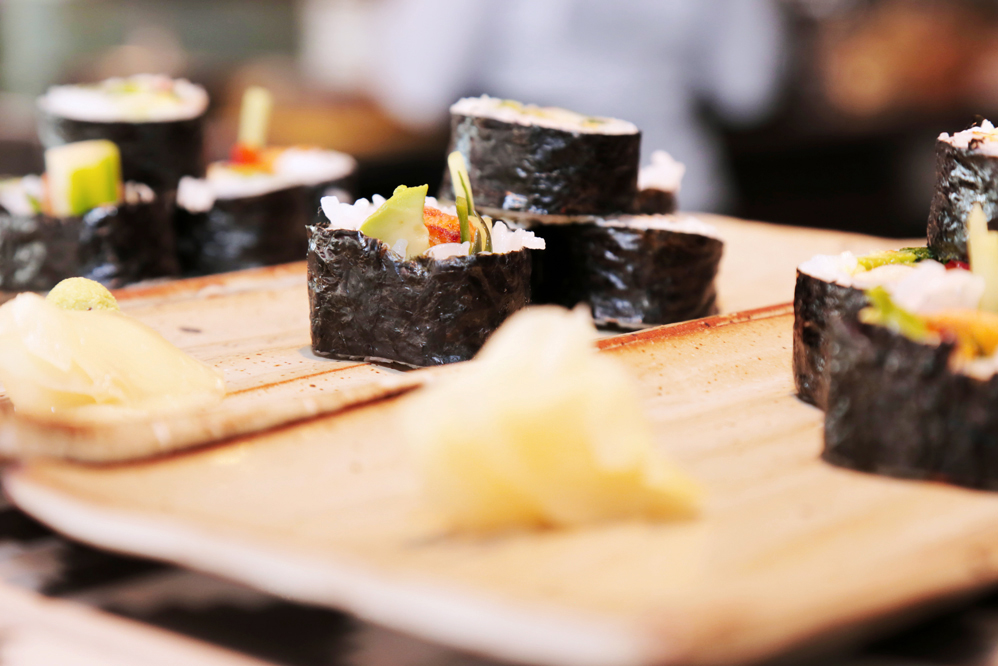 JEANS: Forever 21 (similar here and here)  ||  TOP: Zara (similar here, here and here) ||  HANDBAG:  Gucci (affordable option here and here)   ||  RING: YSL  (affordable option here)   ||   SANDALS: Valentino Rockstud (affordable option here)   ||    WATCH: Rolex (affordable option here)   ||  SUNGLASSES: Givenchy (similar her and here) ||   NAIL POLISH: OPI 'Ring the buzzer again'    ||   LIPSTICK: MAC 'So Chaud'
What's better than a beautiful Sunday afternoon? How about getting together with some of your favorite blogger babes? Or how about brunching in an up-and-coming restaurant, chatting with besties, and discovering a new line of Swiss-developed skincare that promises transformative results? Nothing I tell you!
If you follow my Instagram Stories, you probably saw that last weekend I was invited by Geneva Naturals to attend a brunch over at DÔA Cantina Miami Beach; a new LatAsian restaurant that opened during Art Basel and has impressed many in this short period of time (including myself). While sipping on signature cocktails and munching on ceviche, we learned about Geneva's mission to offer luxury products at an affordable price (their product range from $27-30).  Even though is it manufactured in the U.S. (Miami to be exact), it was developed in Switzerland and has key ingredients like moringa oil and Edelweiss, a flower only found in the Swiss Alps. Other ingredients are coconut oil, green tea, Cucumber, vitamin C and E.
In the past, I've shared that I suffer from dry skin, and so far I am loving the results with Advance Vitamin C+E Serum. According to the brand's website, it is "specifically formulated to restore firmness and reduce the appearance of fine lines and deep wrinkles, restoring your skin to its natural state of beauty." I am also as excited to try the Advanced Anti-Aging Moisturizer Cream with SPF, since I am always in the hunt for new moisturizers, especially if they have the added bonus of SPF.
Ladies it's never too early to start taking care of your skin, and Geneva Naturals is offering 20% discount to all Blame it on Mei's readers on their first order with code M20. So if you're in the market for luxury-quality skincare that won't break the bank, you might want to give Geneva Naturals a try!

LUJO ASEQUIBLE: ALMORZANDO CON GENEVA NATURALS
¿Qué es mejor que una hermosa tarde de domingo? ¿O reunirse con algunas de tus mejores amigas blogueras? ¿O qué tal andar de almuerzo, charlando con tus chicas favoritas y descubriendo una nueva línea de cuidado de piel desarrollada en Suiza que promete resultados transformadores? ¡Casi nada!
Si siguen mis Historias de Instagram, probablemente saben que fui invitada por Geneva Naturals a un almuerzo en DÔA Cantina Miami Beach; un nuevo restaurante de cocina latina-asiática que abrió sus puertas durante Art Basel y ha impresionado a muchos en su corto tiempo (incluyendome a mí). Mientras disfrutábamos de deliciosos cócteles y probábamos sabrosos platos, conocimos sobre el propósito principal de Geneva Naturals, que es ofrecer productos de lujo a un precio asequible (sus precios son de $27-$30). A pesar de que se elabora en los EE.UU. (Miami para ser exacta), se desarrolló en Suiza y tiene ingredientes únicos como el aceite de moringa, y Edelweiss, una flor que sólo se encuentra en los Alpes suizos. Otros ingredientes son el aceite de coco, té verde, pepino, vitamina C y E.
En el pasado, he compartido que sufro de piel seca, así estaba muy entusiasmada de probar el aceite Advance Vitamin C+E Serum que de acuerdo con la página web de la marca, es "específicamente formulado para restaurar la firmeza y reducir la apariencia de Las líneas y las arrugas profundas, restaurando tu piel a su estado natural de belleza." También estoy al igual de emocionada de probar Advanced Anti-Aging Moisturizer Cream con protección solar, puesto que estoy siempre en la búsqueda de cremas hidratantes, especialmente si contienen protección contra el sol.
Chicas nunca es demasiado temprano para empezar a cuidar de su piel, y ¿adivinen que? Geneva Naturals está ofreciendo un 20% de descuento a todos los lectores de Blame it on Mei en su primera compra con el código M20. Así que, si usted está en la búsqueda de productos para el cuidado de la piel que sean de lujo pero a un precio asequible, ¡necesita probar Geneva Naturals!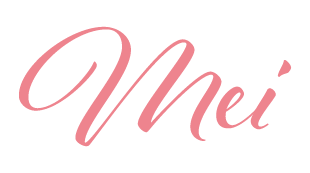 *This is a sponsored conversation written by me on behalf of Geneva Naturals and The bLink Marketing Network. All the opinions expressed are, as always, honest and my own.*
*Esta es una conversación patrocinada y escrita por mí en nombre de Geneva Naturals y bLink Marketing Network. Todas las opiniones expresadas, como siempre, son honestas y propias.*