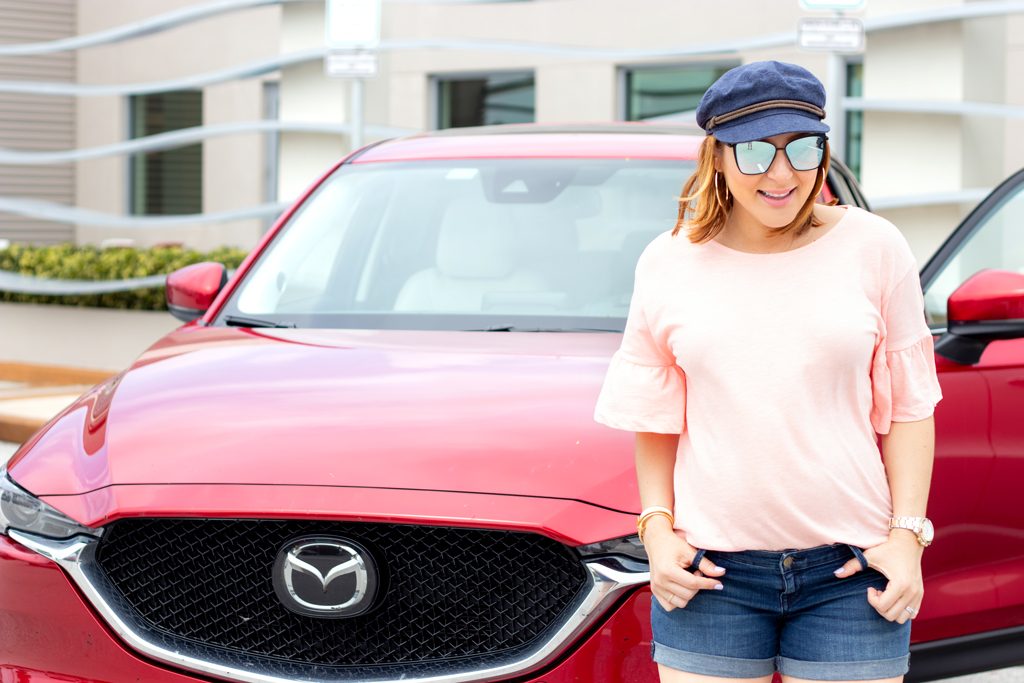 While pregnant, we often doubt our self image, but there is something greater than that insecurity; the self-love and fulfillment of knowing you are creating life. Miami Fashion Blogger. Maternity Look


T-SHIRT: Zara (similar ruffle sleeve t-shirt on sale!) || SHORTS: Target ||BRACELETS: Tiffany & Co. (affordable option) and Hermes (affordable option) || HANDBAG: GUCCI (similar) || SANDALS: Marc Fisher || SUNGLASSES: c/o DIFF Eyewear || BELT: GUCCI (similar logo belt) || HAT: Nordstrom (similar baker boy cap) || WATCH: Rolex || LIPSTICK: NYX – Milan
[one_half]
Happy Thursday loves!
During the Memorial Day weekend, we decided to take a short road trip to Orlando to visit family. And Mazda was kind enough to lend us this super-comfy and very high-tech 2018 Mazda CX-5 Grand Touring AWD. I've never owned a crossover, so I was uber excited to drive it around and test it for a few days. I've heard that after having a baby, a more spacious car is always best, so who knows? Let's see if I make the switch, because let me tell you, it will be so much easier to handle the stroller (and EVERYTHING else for that matter) with this type of vehicle. If, however, you are not expecting but are nonetheless looking for a new vehicle that's trendy and has all the state-of-the-art features, Mazda has other goodies as well. I actually drove the 2018 Mazda3 while at an event a few months ago and it was just as high-tech as cool looking.
[/one_half][one_half_last]
¡Feliz jueves mis amores!
Durante el fin de semana largo (conocido como Memorial Day o Día de los Caídos), decidimos hacer un pequeño viaje por carretera a Orlando para visitar familia que reside allí. Y Mazda tuvo la amabilidad de prestarnos este 2018 Mazda CX-5 Grand Touring AWD que fue súper cómodo y con funciones de alta tecnología. No he tenido la oportunidad de ser dueña de un crossover, por lo que estaba súper emocionada de manejarlo y probarlo por unos dias. He oído que después de tener bebés, un auto más espacioso siempre es mejor, así que ¿quién sabe? Veamos si hago el cambio, porque déjenme decirles que será mucho más fácil lidiar con el coche del bebé (y TODO lo demás) con este tipo de vehículo. Sin embargo, si no están esperando bebes, pero están en el mercado por un nuevo vehículo que sea moderno y tenga todas las nuevas funciones del mercado, Mazda tiene varios más. De hecho, manejé el 2018 Mazda3 durante un evento hace unos meses y era tan sofisticado como moderno.
[/one_half_last]
[one_half]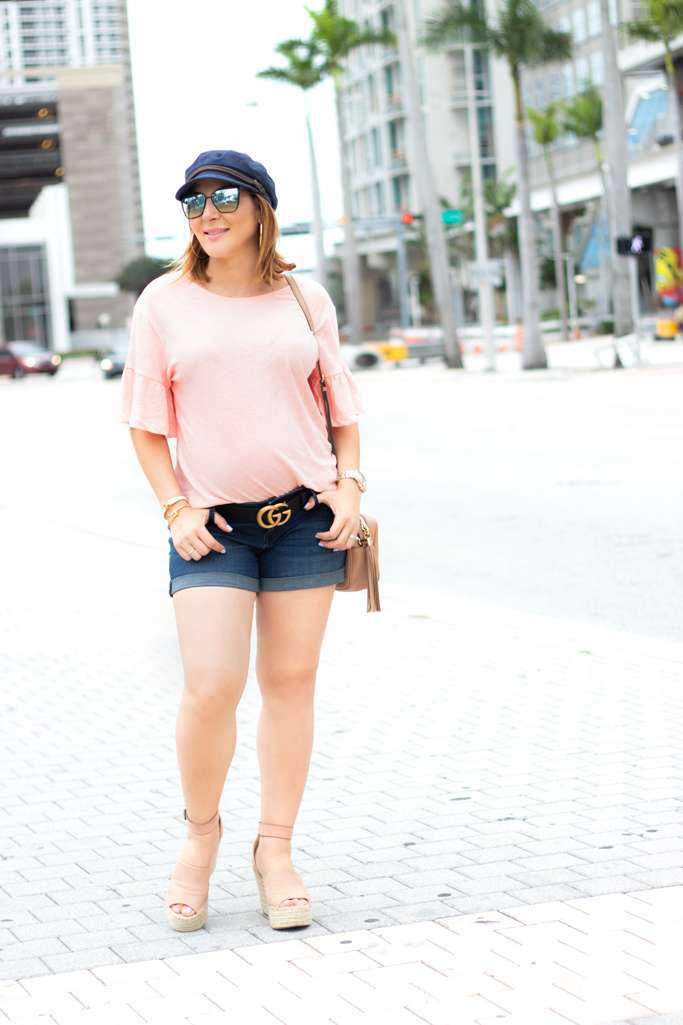 [/one_half][one_half_last]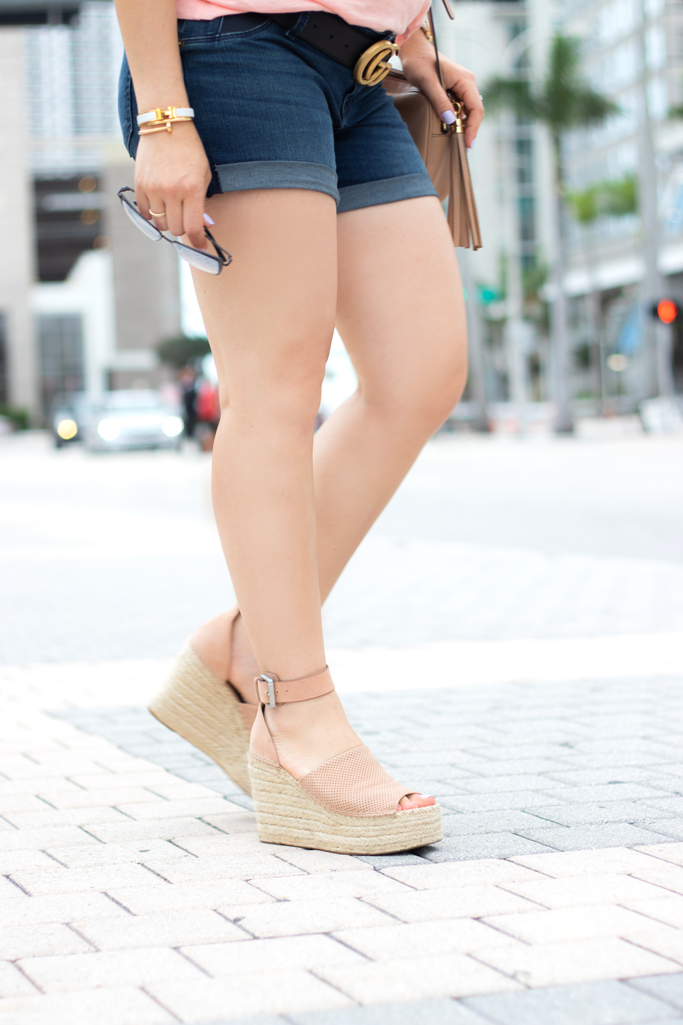 [/one_half_last]
[one_half]
Talking about pregnancy and babies, I actually wanted to share some personal thoughts that has sometimes crossed my mind while I am trying to dress up the bump. Pregnant or not, we are all insecure at some point, even if it's for milliseconds. And that's ok, what is not ok, is allowing it to decipher your life and take over your mind.
As I looked at the mirror when I tried on this look (and also while selecting these pictures), I thought to myself, wow I look huge! My belly is sure showing, and you know what?! After those seconds of insecurity, a chill of self-love and fulfillment passed through my body. I thought to myself, I am carrying a child, a child that is already so loved and it doesn't matter how big my belly gets, how many stretch marks I could get or how much weight I could gain. Those things. DON'T. MATTER. Like my dear friend Nany mentioned in this post, "we are creating life" and that's something we should never be ashamed of.
[/one_half][one_half_last]
Hablando de embarazo y de bebés, quería compartir algunos pensamientos personales que han ocupan mi mente mientras trato de vestir la pancita. Embarazadas o no, todas somos inseguras en algún momento, incluso si es por milisegundos. Y eso está bien, lo que no está bien, es permitir que estos pensamientos descifran sus vidas y dominen su mente.
Cuando me miré al espejo cuando me probaba este look (y también al seleccionar estas imágenes), pensé: ¡me veo enorme! Mi barriga ya se nota bastante ¿y saben qué? Después de esos segundos de inseguridad, un escalofrío de amor propio y satisfacción pasó por mi cuerpo. Pensé: estoy creando una vida, a un niño que sin conocer ya es amado y no importa cuán grande se ponga mi barriga, cuántas estrías podría tener o cuánto peso podría ganar. Esas cosas. NO. IMPORTAN. Como mi querida amiga Nany mencionó en este post, "estamos creando vida" y eso es algo de lo que nunca deberíamos avergonzarnos.
[/one_half_last]
[one_half]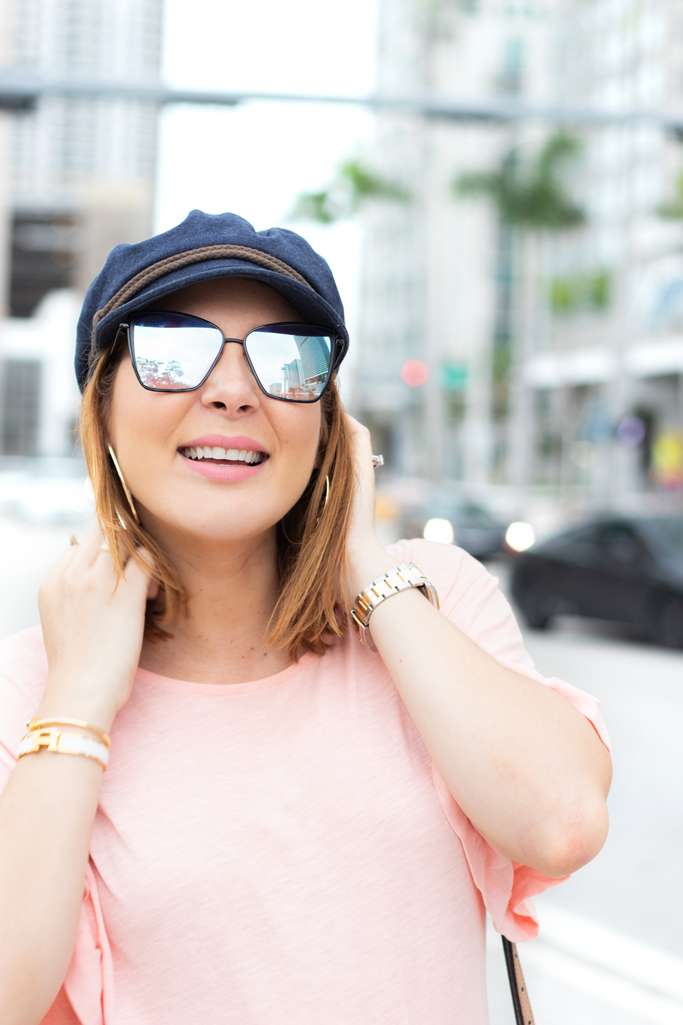 [/one_half][one_half_last]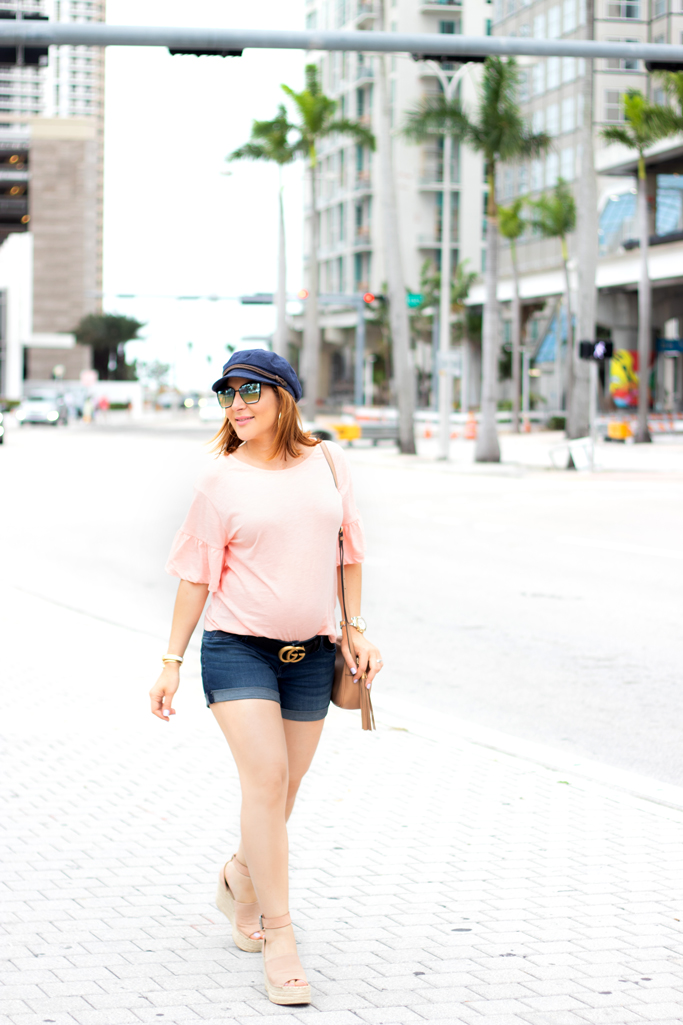 [/one_half_last]
[one_half]
Yes, I know I am a source of style inspiration for many women, pregnant or not, but this is how my body looks now and I am totally ok with it. I like wearing fitted clothes that accentuates my newly acquired curves. As a matter of fact, I think that sometimes, loose-fitting pieces could be less-flattering.
So, I leave you with this, it doesn't matter if you are preggers or not, don't be too hard on yourself. And if you are expecting, you are experiencing one of the most beautiful moments in your life, YET! Enjoy it and don't let society dictate how YOU SHOULD LOOK!
[/one_half][one_half_last]
¡Y sí!, sé que soy una fuente de inspiración para muchas mujeres cuando se trate de estilo, embarazadas o no, pero así es como mi cuerpo se ve ahora y le doy la bienvenida. No me afecta usar ropa ajustada que acentúe mis curvas recién desarrolladas. De hecho, creo que algunas piezas sueltas a veces pueden ser menos halagadoras.
Por lo tanto, les dejo con lo siguiente, no importa si están embarazadas o no, no sean tan duras consigo mismas. Y si están esperando un bebe, están pasando por uno de los momentos más hermosos de sus vidas. Disfrútenlo y no permitan que la sociedad dicte cómo DEBEN LUCIR.
[/one_half_last]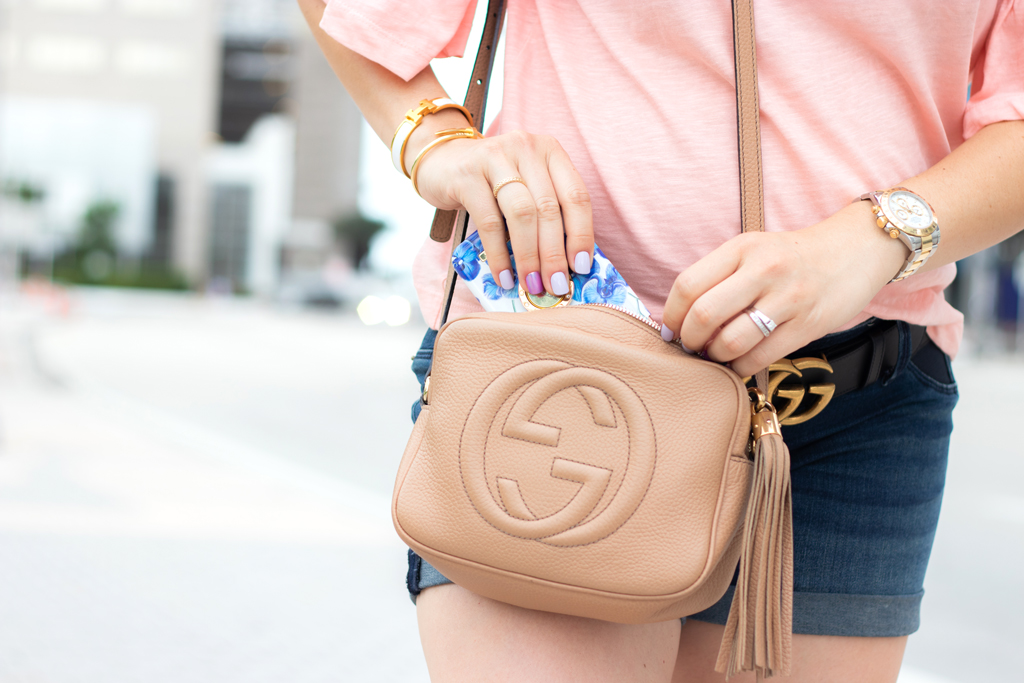 [one_half]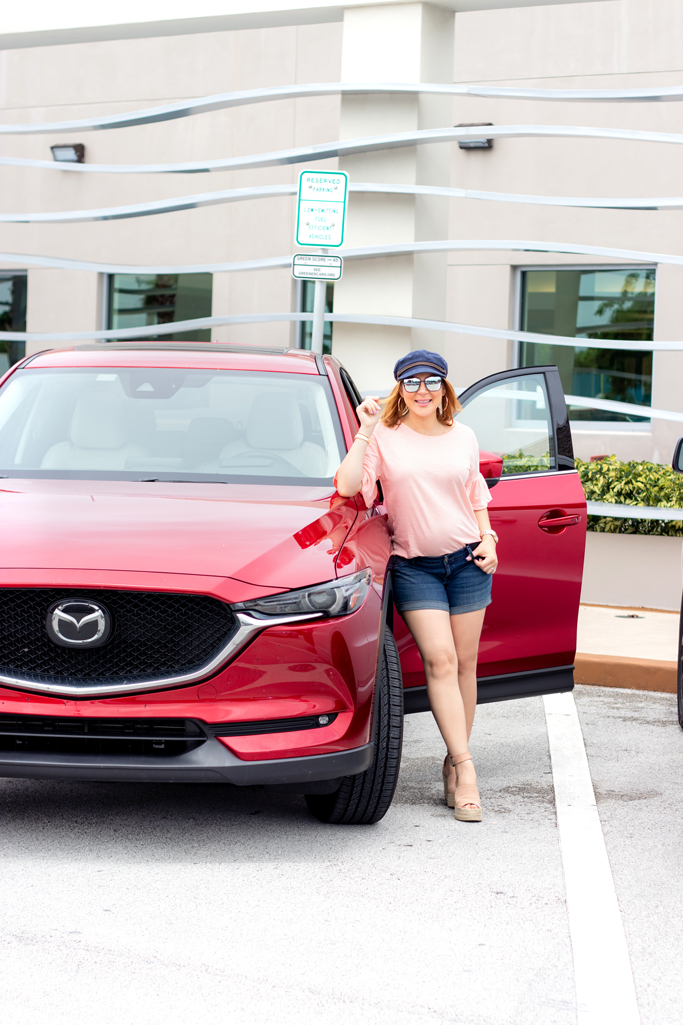 [/one_half][one_half_last]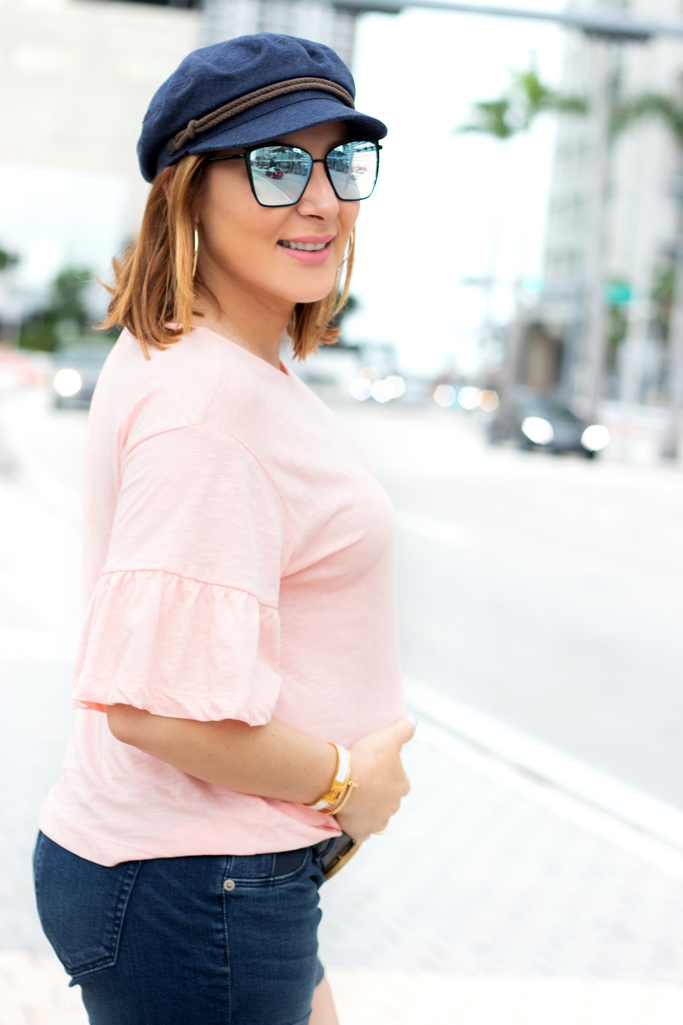 [/one_half_last]