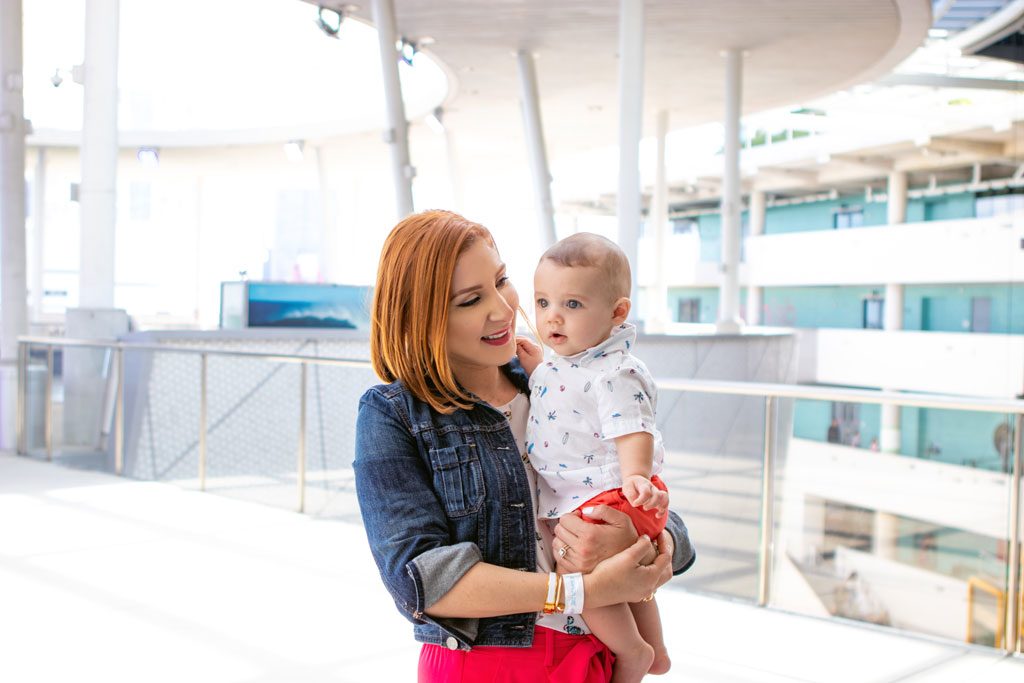 Summer has arrived, and after becoming a mommy, I now understand everyone's struggle of keeping the little ones entertained. Despite Julian being just 7 months old, he often gets bored at home. Thus, I try to keep him busy during the week by going to the park, grocery shopping or taking a walk through our neighborhood. But on the weekend, when these aren't enough, we try to do things that spark his curiosity and development, and are pretty fun for us adults too.
A few weekends ago we visited the Frost Museum, which is part of the places I recommend for both young and old, on the below list. PS: Can you notice Baby Julian and I are matching 🙂 Yes, it was VERY intentional!
El verano ha llegado, y después de ser mamá, entiendo la lucha de todas por mantener a los pequeños entretenidos. A pesar de que Julián tiene solo tiene 7 meses de edad, a menudo se aburre en casa. Por lo tanto, trato de mantenerlo ocupado durante la semana yendo al parque, haciendo las compras o paseando por nuestro vecindario. Pero en el fin de semana, cuando esto no es suficiente, tratamos de hacer cosas que despiertan su curiosidad y desarrollo, y que también son muy divertidos para los adultos.
Hace unos fines de semana atrás visitamos el Frost Museum, que forma parte de los lugares que recomiendo para niños y adultos, en la siguiente lista. PD: ¿Pueden notar que Julian y yo estamos vestidos iguales 🙂 ¡Y í, fue MUY intencional!


TOP: Zara || PANTS: Zara (similar wide-leg pants) || DENIM JACKET: EXPRESS || HANDBAG: Gucci (affordable quilted crossbody) || SUNGLASSES: DIFF Eyewear || SHOES: Miu Miu (similar glitter flat sandal)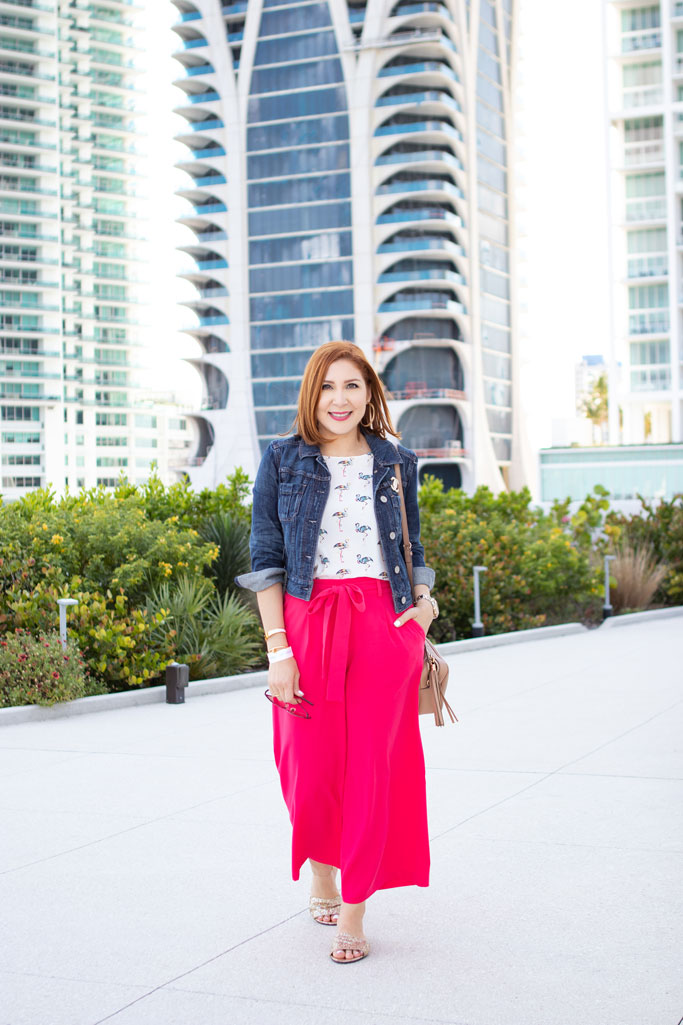 980 MacArthur Causeway, Miami, Florida 33132
Phone: (305) 373-5437
Admission
General – $20
Florida Residents – $15
Children under 1 year – Free
Parking – $2 per hour
"The Museum offers interactive exhibits, programs, and learning materials related to arts, culture, community and communication. Miami Children's Museum encourages visitors of all ages to play, learn, imagine, and create together."
980 MacArthur Causeway, Miami, Florida 33132
Teléfono: (305) 373-5437
Admisión
General – $20
Residentes de la Florida – $15
Niños menores de 1 año – Gratis
Estacionamiento – $2 por hora
"El museo ofrece exhibiciones interactivas, programas y materiales de aprendizaje relacionados con las artes, la cultura, la comunidad y la comunicación. El museo anima a los visitantes de todas las edades a jugar, aprender, imaginar y crear juntos".
12400 SW 152 Street, Miami FL, 33177
Phone: (305) 255-5551
Admission
Adult (13+) – $22.95
Children (ages 3-12) – $18.95
Children 2 and under – Free
Parking – Free
"Zoo Miami is the largest and oldest zoological garden in Florida and the only sub-tropical zoo in the continental United States. The unique climate in South Florida allows it to keep a wide variety of animals from Asia, Australia, Africa, and the Americas representing a broad mix of species that is unlike any other zoo in the country"
12400 SW 152 Street, Miami FL, 33177
Teléfono: (305) 255-5551
Admisión
Adulto (13+) – $22.95
Niño (edades 3-12) – $18.95
Niños menores de 2 años – Gratis
Estacionamiento – Gratis
"Zoo Miami es el jardín zoológico más grande y antiguo de Florida y el único zoológico subtropical de los Estados Unidos continentales. El clima único en el sur de la Florida les permite mantener una gran variedad de animales de Asia, Australia, África y América, que representan una amplia variedad de especies que no se parecen a ningún otro zoológico del país."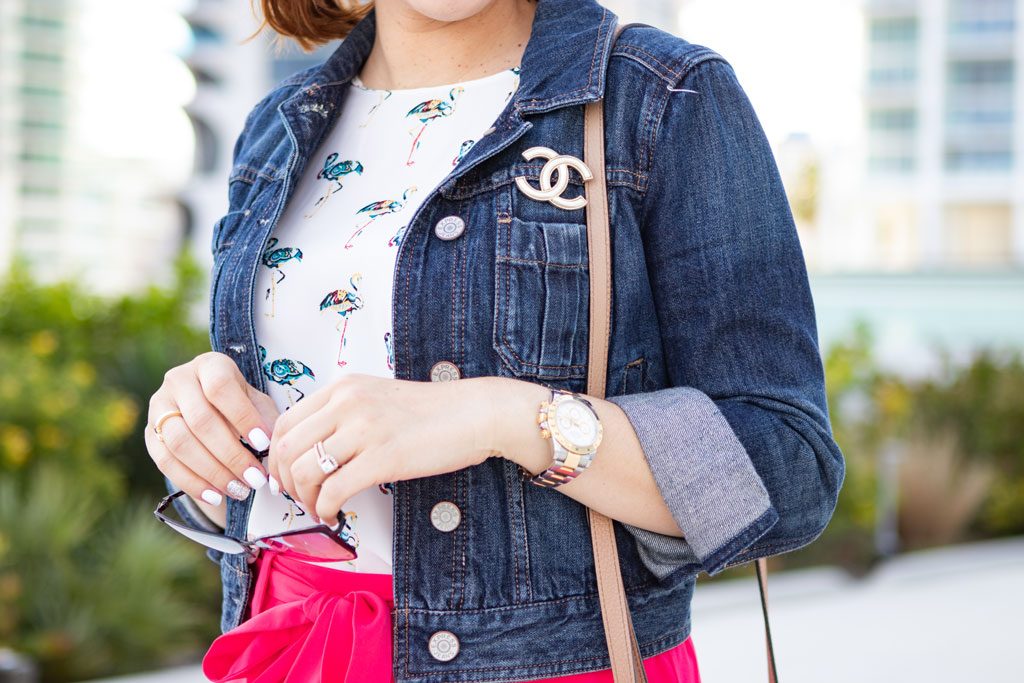 1101 Biscayne Blvd, Miami, FL 33132
Phone: (305)434-9600
Admission
Adults – $29.95 ($27.95 online)
Youth (ages 3-11) – $20.95 ($18.95 online)
Children (2 and under) – Free
Parking – $8 for first hour and $4 for each additional hour
"The Phillip and Patricia Frost Museum of Science is a leading science museum dedicated to sharing the power of science, sparking wonder and investigation, and fueling innovation for the future. Guests can learn about the core science behind living systems, the solar system and known universe, the physics of flight, light and lasers, the biology of the human body and mind, and much more."
1101 Biscayne Blvd, Miami, FL 33132
Phone: (305)434-9600
Admisión
Adultos – $29.95 ($27.95 en línea)
Jóvenes (edades 3-11) – $20.95 ($18.95 en línea)
Niños (2 años y menos) – Gratis
Estacionamiento – $8 por la primera hora y $4 por cada hora adicional
"El Museo esta dedicado a compartir el poder de la ciencia, a generar asombro e investigación, y a fomentar la innovación para el futuro. Los que visitan pueden aprender sobre la ciencia detrás de los sistemas vivos, el sistema solar y el universo, la física del vuelo, la luz y los láseres, la biología del cuerpo y la mente humana, y mucho más."
Locations all around the U.S.
Miami locations: Coral Gables, Kendall and Palmetto Bay.
1st month – $39 introductory price
2nd month (and on) – 20% off* original price with my name (Mei Jorge) or code Blame it on Mei
*cannot be used online, must call location to open membership.
"Its specially designed classes incorporate innovation with classic learning techniques to engage young minds. You can choose from our wide range of early childhood classes for ages 0-5 years."
Ubicaciones alrededor de los Estados Unidos.
En Miami: Coral Gables, Kendall and Palmetto Bay.
1er mes – $39 precio inicial
2do mes (y adelante) – 20% de descuento* del precio original con mi nombre (Mei Jorge) o código Blame i ton Mei
* no se puede utilizar en línea, deben llamar a la ubicación para crear la membresía.
"Las clases son especialmente diseñadas para incorporar innovación con técnicas de aprendizaje clásicas para involucrar a las mentes jóvenes. Pueden elegir de una amplia gama de clases para niños pequeños de 0 a 5 años."
1111 Parrot Jungle Trail Miami, Florida 33132
Phone: (305) 400-7000
Admission
General – $49.49
Children (ages 3-10) – $37.33
Parking – $10 flat rate
There are also other admission rates that includes visiting the lemurs and sloths.
"Jungle Island combines the beauty of Miami's tropical landscape with a jungle full of extraordinary animals from around the globe. Building upon its rich 75-year history, today's Jungle Island is a contemporary theme park, featuring extremely rare twin orangutans and over 300 vibrant birds, including the world's only trained Cassowary."
1111 Parrot Jungle Trail Miami, Florida 33132
Phone: (305) 400-7000
Admisión
General – $49.49
Niños 3-10 – $37.33
Estacionamiento – $10 tarifa fija
También hay otras tarifas de admisión que incluyen visitar a los lémures y perezosos.
"Jungle Island combina la belleza del paisaje tropical de Miami con una jungla llena de animales extraordinarios de todo el mundo. Sobre la base de su rica historia de 75 años, Jungle Island es un parque temático contemporáneo, con orangutanes gemelos extremadamente raros y más de 300 aves vibrantes, incluido el único Casuario entrenado del mundo ".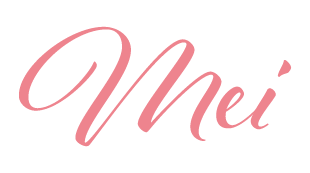 ---
PIN FOR LATER