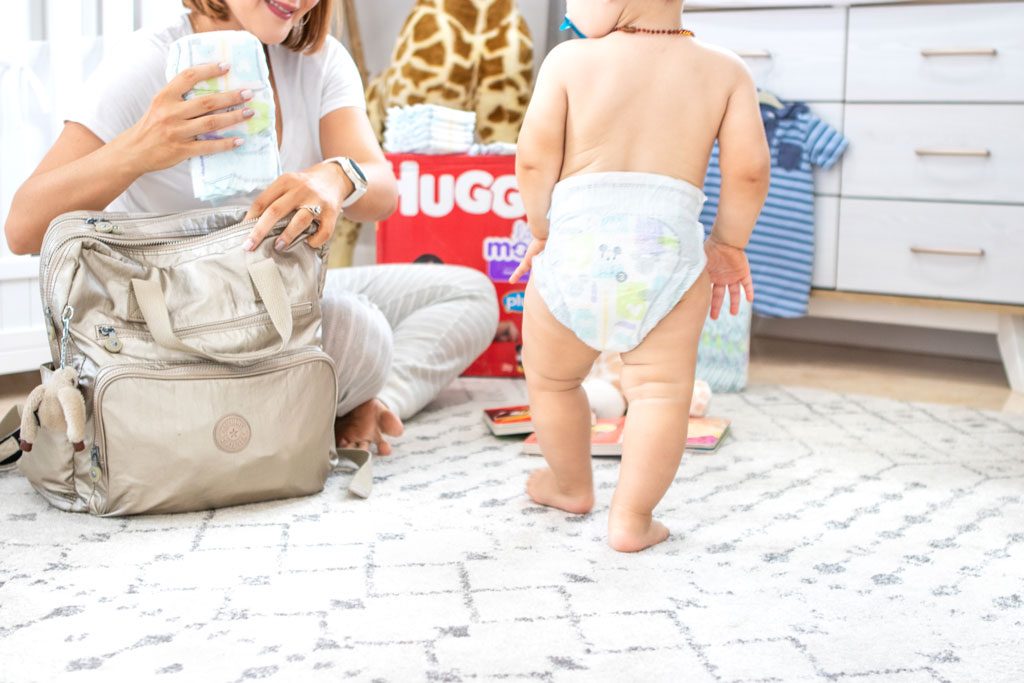 Being a new mom is no easy task! Especially if you are usually running against the clock. Here are 5 ways you can save time as a new mom
This weekend Julian turns 1! Yep! A whole year has passed since our little bundle of joy came into our lives. And in a few months' time we will welcome our second ray of sunshine.
A child really does bring more happiness, cuddles and love to a home! I am not going to lie though, there were moments where I thought I wasn't mentally nor physically able to make it through the day. But motherhood teaches you many things about yourself. It shows you on a daily basis that you are more capable than you think of not only being the best caregiver for your child, but you learn so much about patience, accepting that not everything can be perfect, how unbelievably strong you are and time REALLY flies.
While most of these feelings need to be experienced on your own, the last one –time–is something I can definitely help you with. Today I want to share a few things I do on the daily to help me gain just a little more of that precious and non-refundable commodity.
Have several pre-portioned formula dispensers ready to go
As a new mom, everything is a learning process. You tend to forget when was the last time you fed your baby and how many times he or she dirtied their diaper. Something you don't have to worry about is how many ounces your bundle of joy is drinking. If your little one is drinking formula, purchase a few formula dispensers and fill them up often. Not only will this save you time when preparing a bottle but if you are in a hurry and need to head out, you can easily grab a dispenser and are ready to go.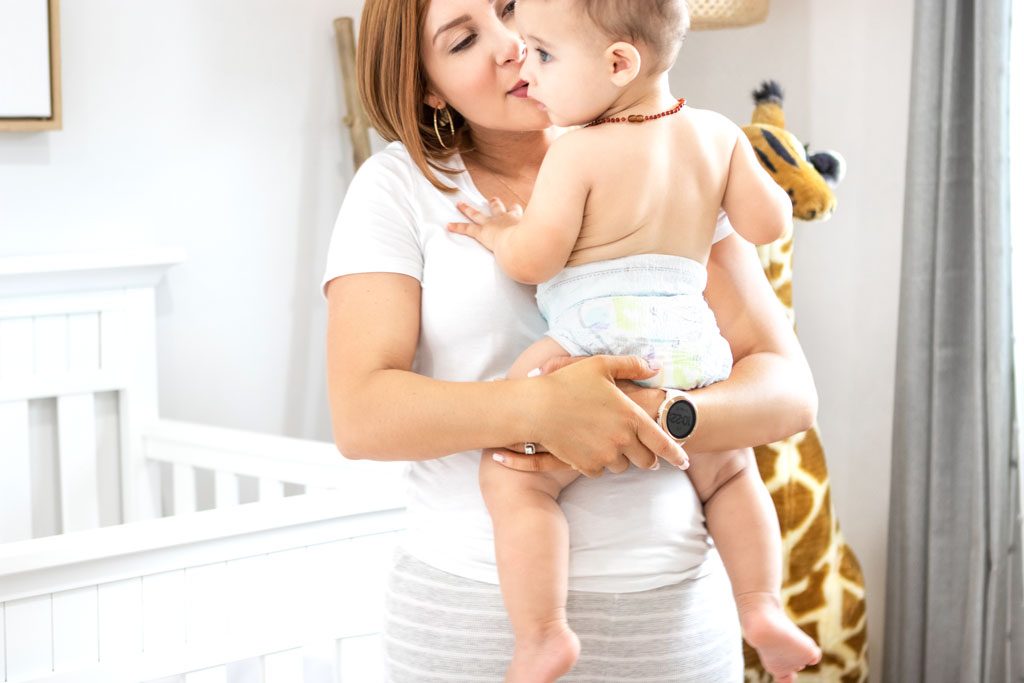 Have doubles (and more) at hand of essentials items. This specific tip hits home on so many levels. There have been several occasions where Julian has dirtied (to non-salvageable conditions) his crib sheet and changing table cover. Take it from me, avoid the 3 a.m. panic attack with a spare (or two) of these items like diaper pail refills, crib sheets, wipes and mattress covers.
Another mini panic attack episode I know too well of is when I see an empty diaper stash! Parents, keep your peace of mind by buying Huggies Plus which is exclusive to Costco and offers more value for the price. A size 3 (what Julian is now wearing) box is currently $46 and has 198 diapers! This means less trips to the store and less diapers to worry about running out of in the middle of the night.
Visit your local Costco store or online to shop Huggies Plus diapers. Through 9/29 remember you can get $9 off!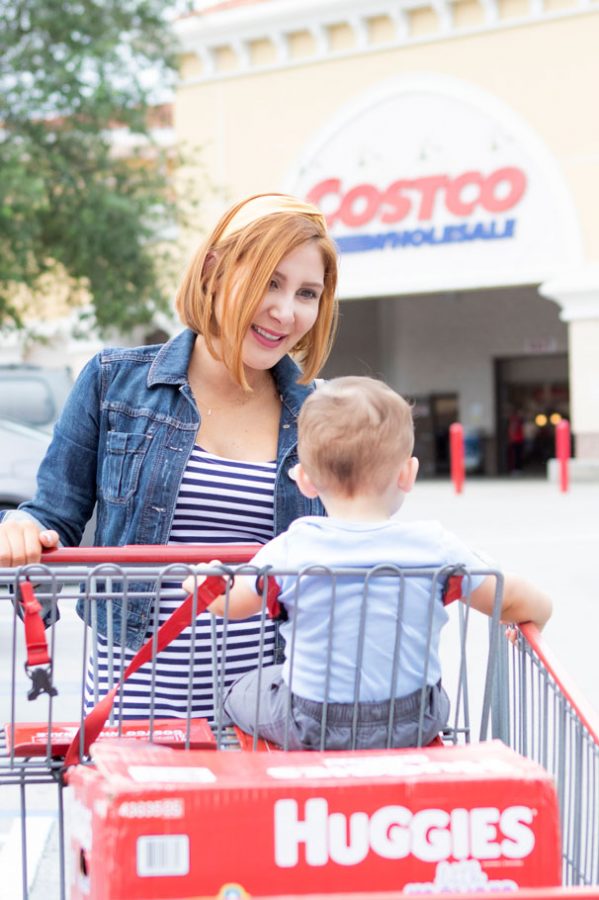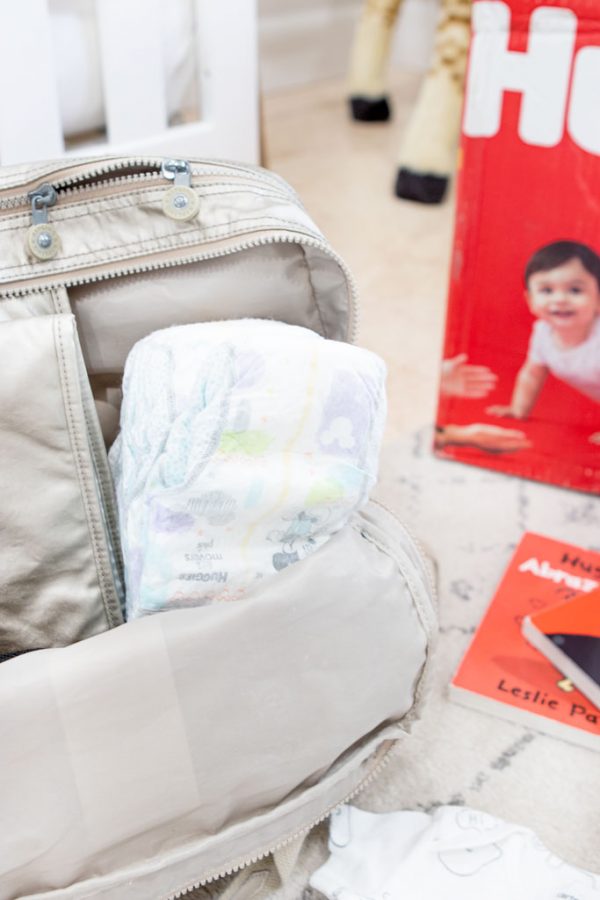 Wake up earlier than your little one
I am not asking you to sleep less. But waking up even just 20 minutes before your little one will allow you time to make a hearty breakfast for yourself and a little silence is not bad either.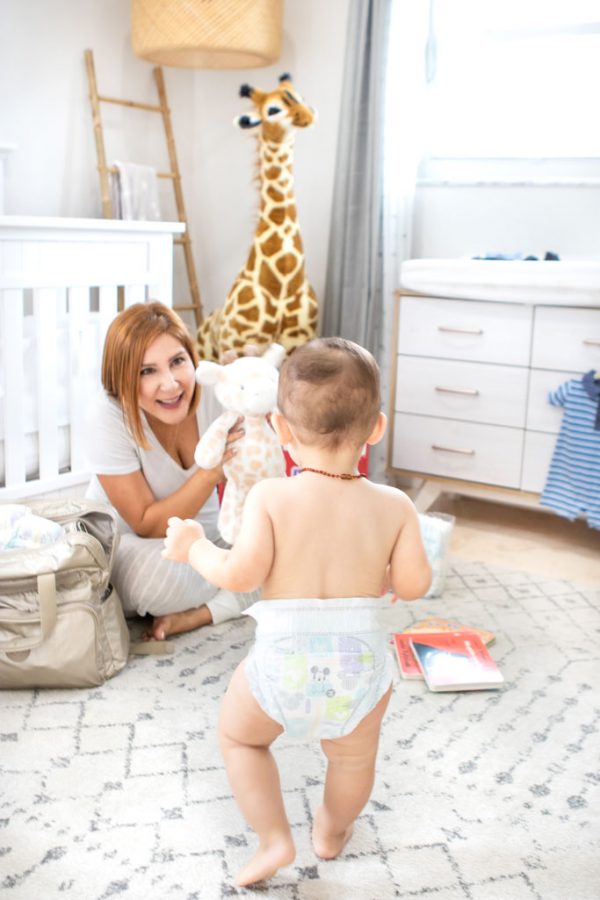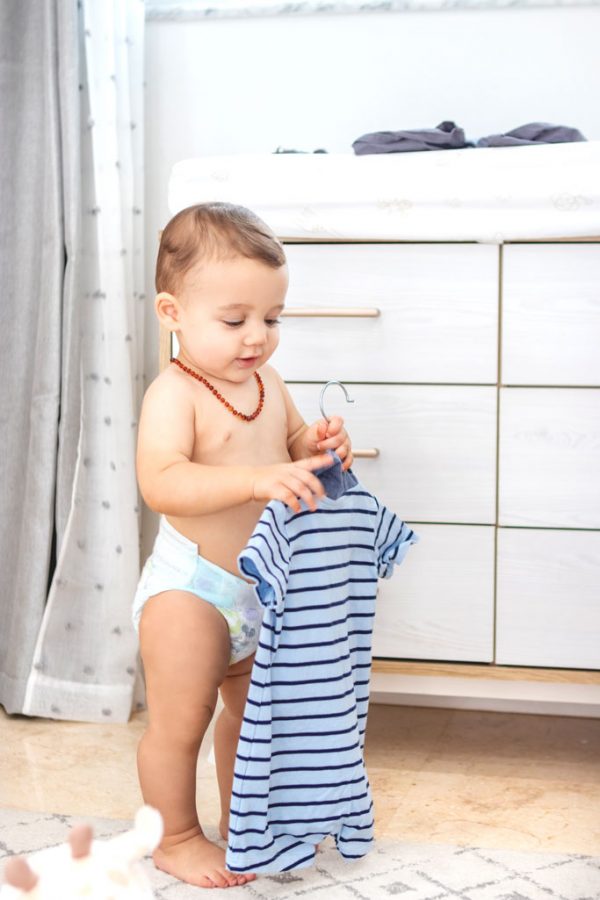 Take advantage of apps
Apps are such a necessity now a days. And because you are bound to find an app for almost anything, using one that will save you time and provide peace of mind is a win-win in my book. Here are the ones I use:
Baby Tracker – helps you track sleeping and feeding schedules, milestones, medications, vaccines and so much more.
Guva – we use this white noise machine at home, but this app is an alternative if you are on the go and only have your phone with you.
The Wonder Weeks – helps you navigate the developmental stages of your little one. Wondering why he or she is being so clingy lately? This app will explain.
Kinedu – provides appropriate and fun developmental activates for your baby.
Others – grocery apps that allow you to digitally clip coupons, banking apps that let you deposit checks from your phone and food apps permit you to find recipes that are quick and healthy.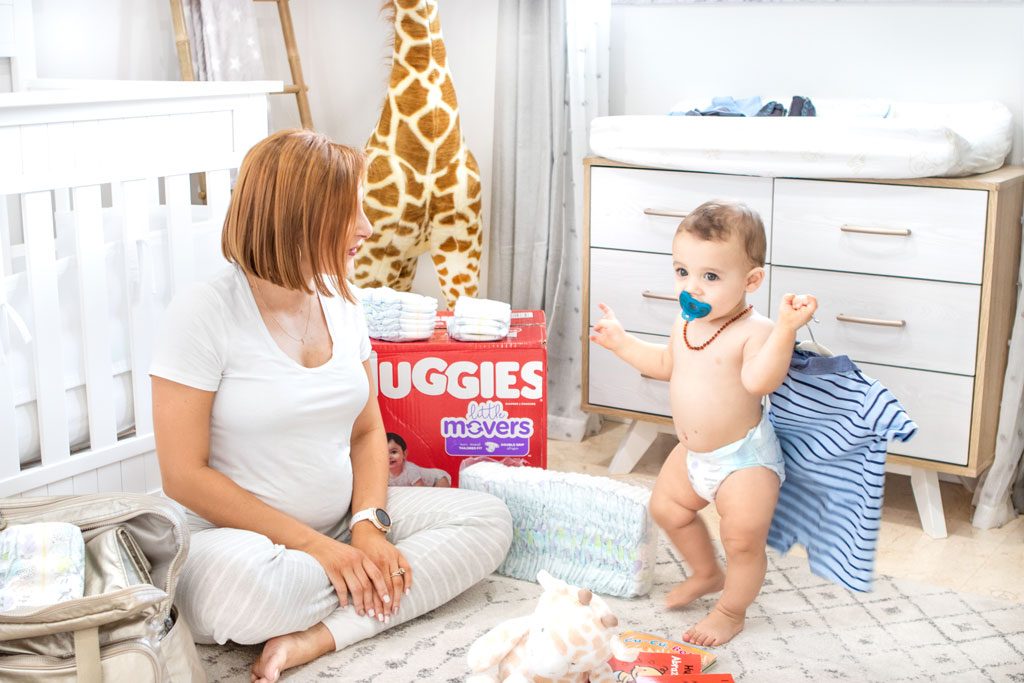 Re-fill diaper bag immediately after arriving home
It is very easy to forget the essentials like diapers wipes and a change of clothes. That is why this is one of the tips that will probably be more useful. As soon as you get home from an outing, check the diaper bag and replenish everything you are low on or used up during your daytrip. I tend to always carry 5 diapers (keep in mind this is dependent on your little one's age and how long you plan to be out).
We use Huggies Plus (available exclusively at Costco, see #2 above) because they're trusted 3-in-1 comfort and these diapers have increased absorbency for more protection.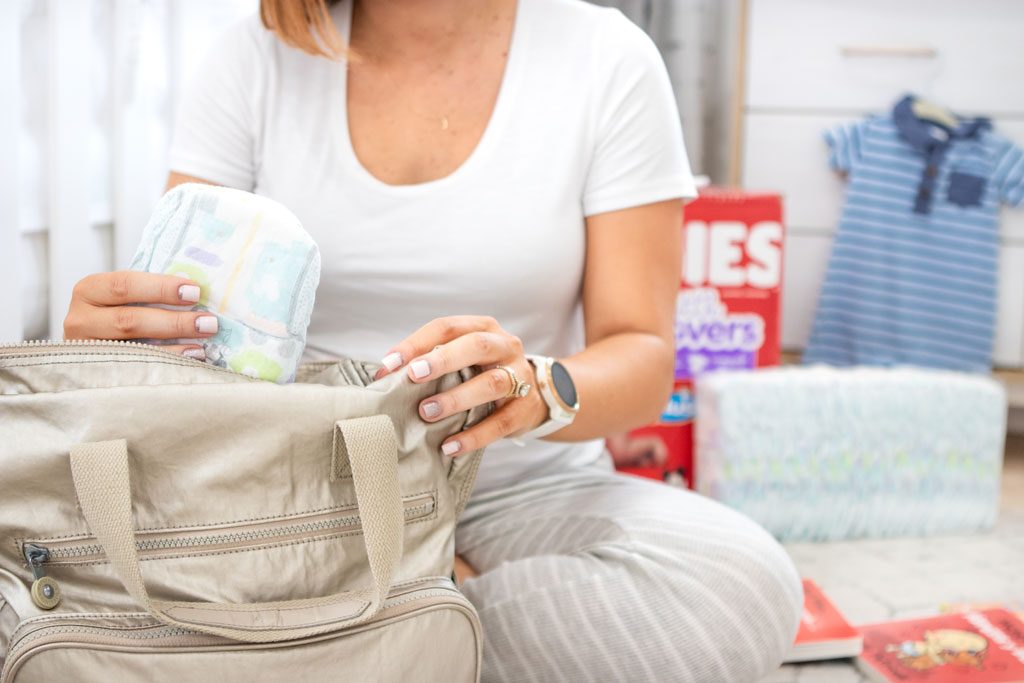 Hope these tips help you navigate this thing we call motherhood, and don't forget that you can reach out to me via email or social media (my Instagram + my Facebook) if you have any questions, tips (even for myself because I am also learning as I go) or simply need to chat to another fellow mamma.
"This is a sponsored conversation written by me on behalf of Huggies. All the opinions expressed are, as always, honest and my own. Thanks for supporting the brands that make this blog possible."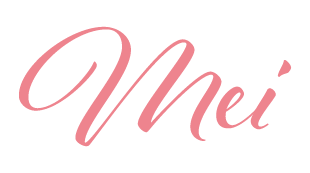 ---
PIN FOR LATER